Become a Dr. Energy Saver Dealer!
A Great Opportunity to Grow Your Home Performance Contracting Business!
You've come to the right place for the opportunity to become a Dr. Energy Saver Dealer!
Energy will be the portal for ALL future home performance work. If you're a specialty home improvement contractor looking to expand your revenue opportunities, you MUST register to get more information on this exciting business opportunity.
We have all the marketing, sales and home energy training and software you will need to quickly enter and dominate the market in your area for home energy performance retrofits!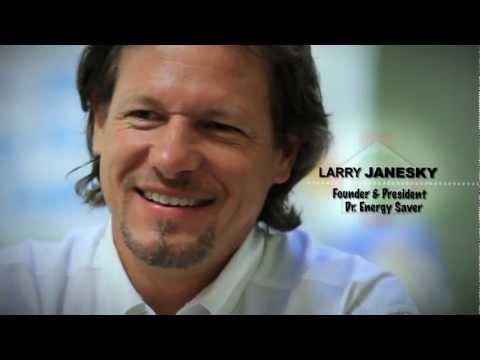 It's About Helping Homeowners
What makes Dr. Energy Saver different from any other energy conservation company?
Watch Video
Videos from Dr. Energy Saver Dealers
Dr. Energy Saver's large library of videos can be used for training, sales and marketing.
How to Make a House Energy Efficient
On the Job series, Larry Janesky, owner and founder of Dr. Energy Saver, walks us through the many ways they made a typical cape house more energy efficient. This cape had poor attic insulation and serious air leakage, which increased the homeowner's energy bills and caused serious ice damming problems during the winter.
---
Insulating with the Super Attic System
On the Job series, Dr. Energy Saver opted for installing the SuperAttic™ System, because it will prevent enormous energy losses from the ducts and HVAC unit housed in the attic. As a result, this home is now healthier, quieter and more energy efficient. For that reason, the rooms above it need to be properly insulated and air sealed. In other words, the rooms need to be completely isolated from the garage.
---
Making Floors Over the Garage Warmer
On The Job Video series, Larry Janesky, owner and founder of Dr. Energy Saver, helps a homeowner solve a common problem in many homes: cold floors in rooms above the garage. In most homes, the garage is an unconditioned, unheated space. For that reason, the rooms above it need to be properly insulated and air sealed. In other words, the rooms need to be completely isolated from the garage. 
---
Dealer Testimonials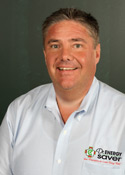 Hal Smith
Halco Heating & Air
"Dr. Energy Savers National Energy Training Center is a great technical training facility. Their facility is second to none. They do a superb job at the technical training and their Green Flow Sales Process and Green Pro software blew me away - it is like none other in the market place!"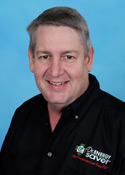 Brian Winkleman, Texas
Winkelman Heating & Air
"DES works naturally in HVAC. One of the things we were so excited about when joining Dr. Energy Saver was offering more services to our existing customers than just heating and cooling. We wanted to offer different services than our competitors. The beauty of this is, the customer soon realizes that heating and cooling is just part of their comfort problems. We are able to come in and offer an entire "whole home solution" and thats something none of my competitors can do."
---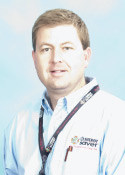 Steve Long
Gastonia Sheet Metal Works, Inc.
"Dr. Energy Saver has opened up doors and opportunities that we never had before. A customer will typically call us for an HVAC issue and once we are in the home and explain that Dr. Energy Saver energy upgrade work would be the best way to solve their comfort issues, they are blown away."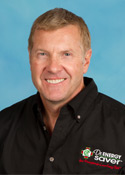 Jim Moon
Moonworks Home Improvement
"Dr. Energy Saver allows us great synergy with the great product lines. So a window lead can become a DES lead because the windows aren't causing the home owners comfort issues - it is much more than that. So DES really creates a lot of synergy with other products, making it easy to cross sell"
---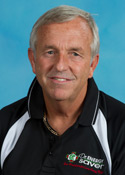 Jim Olmstead
Teasdale Fenton - DKI Diamond Preferred Provider
"We're very excited about being a member of Dr. Energy Saver. We see a great fit to our restoration part of our business and our carpet cleaning service that we provide. We are impressed with the entire Team Basement Systems Network, especially with Larry Janeskys enthusiasm about DES. The tools, including the videos, which are provided by Dr. Energy Saver are unbelievable! The enthusiasm amongst the Dealers throughout the Network makes the Annual Convention a must attend event!"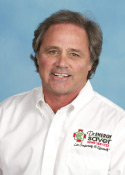 Shane Hobbs
Dalworth Restoration
"One of the things that has allowed us to do to differentiate ourselves is being associated the past 3 years as a BSI Dealer. The Dr. Energy Saver side allows us to diversify big time. Primarily the way we generate revenue is by insurance work and now we are directly generating it through the home owner by providing services we normally don't do. And the training and support is amazing- we can't keep up!"
---
The Dr. Energy Saver Marketing System
Some of the lead generating methods you'll be taught include:
Direct Mail

Email Campaigns

Yard/Truck Signage

Radio Ads
Trade Shows

Referral Programs

Internet

Print Ads
Our marketing programs will get you leads! We have proven methods to get you in front of homeowners that want to save energy and save money and make their homes more comfortable!
During training we'll teach you how to use these lead generation tools, give you detailed "how-to" manuals and provide on-going marketing support.
Why You Should Invest in a Home Energy Contracting Dealership:
Dr. Energy Saver is building the nation's largest network of home energy efficiency contractors. Now is the best time to join!
We provide a proven marketing system to generate sales leads and build your business.
We deliver sales tools, techniques, and in-home presentation systems needed to close more sales, including GreenFlow energy audit software.
We provide the services that help customers save money now by making their homes more comfortable and energy efficient.
We provide industry-leading energy assessment training and retrofitting training so you can sell more jobs, perform the work, WOW the customer, and get more referrals.
Dr. Energy Saver Home Energy Performance Training and Support System
All dealers will be trained to use our marketing, sales and production processes, and will get supporting videos and tools that explain, in simple terms, what you will do for the homeowner and the benefits they will receive.
In addition, your team will be given technical training that will prepare them to take advantage of the booming residential energy retrofit market.
Live trainings are held at our National Energy Training Center at the Dr. Energy Saver headquarters, which houses a state-of the-art technical and testing facility.
Our trainers have decades of experience in the HVAC, remodeling, waterproofing, and building science trades, and most importantly, in building successful contractor businesses focused on serving the homeowner.
In addition to live training we provide hundreds of videos, tools and resource materials electronically to help you build, grow, and manage your new business. We consider training to be of utmost importance, and provide ongoing marketing, sales, and technical personnel to answer your questions as you launch and run your Dr. Energy Saver business.
Contact Us For More Information
on Becoming a Dr. Energy Saver Business »
Looking for a price? Get a no cost, no obligation free estimate.
Success Stories
Energy Saving Success Story
Tankless Water Heating Success Story
Testimonials
Rich and Eric were both caring and hard working individuals. I would recommend them to anyone. They treated me with respect and treated my house like it was their own.
- Frank in Connecticut
I chose Dr. Energy Saver over the other companies because I knew they'd really save me money.
- Edward in Edwardsville, IL