Click to see why people hire us
Contact Us For
A Free Quote!
Gainesville, FL's Trusted Air Sealing and Insulation Contractor!
Are some rooms in your home too hot or too cold? Are you paying more than you should for heating and cooling utilities? You might be surprised at how small improvements can make a big difference in your home's (and wallet's) comfort potential. Contact the home energy experts at Dr. Energy Saver today!
Home Energy Audits
Our team of home energy specialists offer the skills and expertise to help you create a more comfortable, energy efficient home with a comprehensive home energy audit. After the inspection we walk through your Gainesville home with you showing you areas to improve and how to improve them.
Evaluations Include:

Air Leak Inspection
Thermal Scanning
Detailed Explanation




Blower Door (Infiltrometer) Test
Insulation Level Check
Appliance & Lighting Checks
Insulating Your Gainesville Home
Our air sealing and insulation professionals can help keep your home warm in the winter and cool in the summer by correctly installing the right type of insulation.
Types of Insulation

Spray Foam
Blown-in
Blown-in Cellulose
Rigid Foam
Radiant Barrier
Sealing Air Leaks
Air Duct Sealing

Areas of Home

Attics
Basements
Crawl Spaces
Garages
Walls
HVAC Services
Our Professional, Certified HVAC experts can repair your furnace in the winter
or your air conditioning in the summer. If it is time to replace and old
unit we can handle the installation of a new energy-efficient unit.
Heating

Gas Furnace
Oil Burners
Electric Furnaces
Heat Pumps
Forced Air Heaters
Gas Boilers
Oil Boilers
Tankless Water Heaters

Cooling

Central Air Conditioning
Ductless Air Conditioning
AC Repair & Installation
Heat Pumps
Ductwork Cleaning
Ductwork Sealing
Ductwork Repair
Recent job requests for Dr. Energy Saver in Gainesville, FL:
Project Location: Nw 43 Place, Gainesville, 32606
Comment: I am building a house out near Hawthorne florida and am interested in airkrete as an insulation. Do you have anyone to work in that area? What is the cost? Thanks, Joyce
Project Location: SW 49th Place, Gainesville, 32608
Comment: We would like an energy audit performed on our home. We purchased it in May 2013 and would like to make it more energy efficient and comfortable. We look forward to hearing from you. Thanks!
Project Location: 1st AVE, Gainesville, 32606
Comment: Considering solar vs Tankless water heater EMAIL ONLY
Project Location: SW 78th St., Gainesville, 32608
Comment: 4 bedrooms, three & 1/2 bath
Project Location: Sw 8th Ave, Gainesville, 32607
Comment: I need a 4-hour FIRE RATED blown in FOAM for a portion of my attic. the area is 2100 sq ft
Project Location: SW 21st Ave, Gainesville, 32601
Comment: I want to get the ceiling in the den reinsulated-it is a 200 square foot room . I have removed the acoustic tiles-we are getiing the room rewired with new lighting. The room has a flat roof -2x8 rafters. Your company did the insulation in or kitchen five years ago under subcontract with Graetz. The roof is not vented (or at best poorly vented). Looking forward to hearing from you.
Our Mission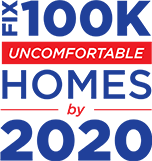 Homes Fixed
Testimonials
Nick Nason completed an insulation evaluation and upgrade at our condo last winter. As a result of his excellent work our heating costs so far this winter are 50% of what they were last winter at this time, despite much colder conditions. In addition to the financial savings the level of comfort has improved tremendously.
- Sergio in Kennebunk, ME
Rich and Eric were both caring and hard working individuals. I would recommend them to anyone. They treated me with respect and treated my house like it was their own.
- Frank in Connecticut
I chose Dr. Energy Saver over the other companies because I knew they'd really save me money.
- Edward in Edwardsville, IL