Click to see why people hire us
Contact Us For
A Free Quote!
Ocala, FL's Trusted Home Energy Audit Provider!
Are some rooms in your home too hot or too cold? Are you paying more than you should for heating and cooling utilities? You might be surprised at how small improvements can make a big difference in your home's (and wallet's) comfort potential. Contact the home energy experts at Dr. Energy Saver today!
Home Energy Audits
Our team of home energy specialists can help you create a more comfortable, energy efficient home with a comprehensive home energy audit. After the inspection we walk through your Ocala home with you showing you areas to improve and how to improve them.
Evaluations Include:

Air Leak Inspection
Thermal Scanning
Detailed Explanation




Blower Door (Infiltrometer) Test
Insulation Level Check
Appliance & Lighting Checks
Insulating Your Ocala Home
Our insulation and air sealing professionals can help keep your home warm in the winter and cool in the summer by correctly installing the right type of insulation.
Types of Insulation

Blown-in
Blown-in Cellulose
Rigid Foam
Radiant Barrier
Sealing Air Leaks
Air Duct Sealing

Areas of Home

Attics
Basements
Crawl Spaces
Walls
HVAC Services
Our professional team of certified HVAC repair contractors can repair your furnace in the winter
or your air conditioning in the summer. If it is time to replace and old
unit we can handle the installation of a new energy-efficient unit.
Heating

Gas Furnace
Oil Burners
Electric Furnaces
Heat Pumps
Forced Air Heaters
Gas Boilers
Oil Boilers
Hot Water Heater
Tankless Water Heaters

Cooling

Central Air Conditioning
Ductless Air Conditioning
AC Repair & Installation
Heat Pumps
Ductwork Cleaning
Ductwork Sealing
Recent job requests for Dr. Energy Saver in Ocala, FL:
Project Location: NE 12th Pl, Ocala, 34470
Comment: House not staying cool. Rooms different temps.
Project Location: NE 11th St, Ocala, 34470
Comment: Interested in foam spray over mobile home pan roof. Thanks.
Project Location: SW 94th Ct, Ocala, 34481
Search Request: Better Insulation Ventilation in Rafter Bays
Comment: I want to determine if I have enough blown in insulation in my attic which gets quite hot during the summer months and cold during the winter.
Project Location: NE 71st Ln, Ocala, 34479
Comment: Home was built in 1908. Need to install wall insulation, A/C has a hard time keeping up, with room temperature differences also. Check AC ductwork/returns, insulate ductowrk. Look for additional areas to insulate/caulk to reduce energy consumption and maintain home comfort.
Project Location: SE 50th Ave, Ocala, 34471
Comment: My a/c system was tested several years ago and it was determined that I have supply side leaks. I've been unable to locate and repair those leaks. Need to have the problem diagnosed and fixed.
Project Location: SW 20th Place, Ocala, 34471
Comment: Do you perform these services for businesses as well? Looking for an energy audit for my business.
Project Location: Marion Oaks Dr, Ocala, 34473
Comment: Insufficient insulation and ducts not properly sealed. A/C does not go on and off during the day. Thermostat will read 79 degrees when it is set at 75 degrees. We have bought a new thermostat and had the A/C unit serviced and inspected.
Project Location: Sw 108th St, Ocala, 34476
Comment: I'm considering replacing my Ruud ac installed in 2000. It's about 3 1/2 ton and I'd like a 16 SEER unit. the house is about 1600 sq ft. I can meet someone on Thursday 8/29 if you work in southwest Ocala. Right now my unit is not working, and I still might have it repaired;
Project Location: Hemlock Terr Ln, Ocala, 34472
Comment: Just purchased a foreclosure, the AC heat pump is gone, inside unit damaged I need to replace the system. I would like a quote for a 3.5 ton 14-16 Seer system Trane, Carrier or equivalent. the home has a lock key on the front door
Project Location: SE 24th Terrace, Ocala, 34471
Comment: It is my belief that our split units our insufficient for our cubic feet of air conditioning requirements and home design and need an EXPERT IN THIS FIELD OPINION.
Project Location: SW 84th Terrace, Ocala, 34481
Comment: Interested in Water Heaters.
Our Mission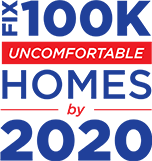 Homes Fixed
Testimonials
Nick Nason completed an insulation evaluation and upgrade at our condo last winter. As a result of his excellent work our heating costs so far this winter are 50% of what they were last winter at this time, despite much colder conditions. In addition to the financial savings the level of comfort has improved tremendously.
- Sergio in Kennebunk, ME
Rich and Eric were both caring and hard working individuals. I would recommend them to anyone. They treated me with respect and treated my house like it was their own.
- Frank in Connecticut
I chose Dr. Energy Saver over the other companies because I knew they'd really save me money.
- Edward in Edwardsville, IL