Contact Us For
A Free Quote!
Our Dr. Energy Saver Dealers Serving Indiana
9360 N County Road 500 E
Pittsboro, IN 46167
Indiana Home Comfort Solutions is your local resource for effective home energy efficiency improvements. Don't leave your home's comfort levels to chance with a haphazard approach! Let the experts at Indiana Home Comfort Solutions provide a home energy audit to properly identify how your home uses and loses energy. Find out more about their services and the areas they reach here.
288 N Mayflower Rd Suite C
South Bend, IN 46619
Dr. Energy Saver by Monroe Restoration is the local authority in home performance and comfort. They specialize in home insulation and replacement window services, home energy audits and more.
Our Indiana home energy auditors will visit your home and thoroughly inspect areas where you are losing energy (e.g. attic, water heater, appliances, ducts). From there we fix the issues to not only lower your electric bill, but also shrink the harmful emissions that your Indiana home produces! Choose from our dealers above or contact us today to get started 1-888-914-4171.
Energy Audit & Home Insulation
Having an energy audit performed on your home and following up with a series of energy-saving repairs brings multiple benefits: lower utility bills, increased comfort, improved "green" value, healthier indoor air quality, and protection from price increases for electricity and heating fuel.
Energy Audit

Air Leak Inspection
Thermal Scanning
Blower Door (Infiltrometer) Test
Detailed Explanation

Home Insulation


Air Sealing
Spray & Rigid Foam
Blown-in Cellulose
Replacement Windows
HVAC & Water Heater Repair or Replacement
We'll come to your home during a convenient time for you, and carefully review your heating or cooling system providing the appropriate repairs or if needed helping you choose an energy-efficient replacement unit which we will install for you.
Heating

Gas Furnace
Oil Burners
Electric Furnaces
Hot Water Heaters

Cooling

Central Air Conditioning
Ductless Air Conditioning
AC Repair & Installation
Ductwork Repair
Why Indiana Homeowners Choose Us
Dr. Energy Saver Dealers have been creating home energy solutions for years and have a track record of happy, satisfied homeowners who can see the difference in their lower energy bills and feel the difference in their more comfortable homes. The patented & proven solutions we offer for your home and the customer experience we provide has resulted in numerous industry & customer service awards. We treat your Indiana home as our own making the the right changes to improve it.
Customer Reviews
By J. S.
Indianapolis, IN

"The install techs were all very nice. We appreciated their updates often..."

By J. S.
Indianapolis, IN

"This company is very customer focused! We were having some temperature..."

By Ridner
Indianapolis, IN

"I was completely satisfied with service!"

By Cheryl G.
Indianapolis, IN

"Great team of young men. Very courteous and prompt. Job well done!"

By Charles C.
Indianapolis, IN

"IHCS serviced my heating and cooling equipment. Great job!"

By Anonymous
Indianapolis, IN

"I have used Lindley for years and they have always been friendly and..."

By Anonymous
Indianapolis, IN

"Fast service and fantastic crew. Would recommend to everyone. I cant say..."

By Name Withheld
Indianapolis, IN

"Professional, courteous, clean. All service tech's are very knowledgeable..."

By Angela C.
Indianapolis, IN

"They always call with an approximate ETA. They always show up on time..."
Our Mission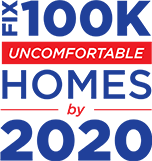 Homes Fixed
Testimonials
Nick Nason completed an insulation evaluation and upgrade at our condo last winter. As a result of his excellent work our heating costs so far this winter are 50% of what they were last winter at this time, despite much colder conditions. In addition to the financial savings the level of comfort has improved tremendously.
- Sergio in Kennebunk, ME
Rich and Eric were both caring and hard working individuals. I would recommend them to anyone. They treated me with respect and treated my house like it was their own.
- Frank in Connecticut
I chose Dr. Energy Saver over the other companies because I knew they'd really save me money.
- Edward in Edwardsville, IL