Contact Us For
A Free Quote!
Our Dr. Energy Saver Dealers Serving New Jersey
31 Stalter Drive
Wayne, NJ 07470
Dr. Energy Saver Bergen County offers home energy-saving solutions like air sealing and home insulation upgrades, duct sealing, doors and more. Their service area includes Paterson, Wayne, Fair Lawn, Paramus and nearby areas.
727 A 17th Avenue
Lake Como, NJ 07719
DH Services Group is the authorized Dr. Energy Saver dealer for the Greater Ocean Area of New Jersey. They are a full-service home heating and cooling contractor, providing professional installations and replacements for HVAC equipment.
3518 Norwood Ave.
Pennsauken, NJ 08109
Alber Service Company, an authorized Dr. Energy Saver dealer, is an expert in home energy saving services. If your heating or cooling system isn't working as efficiently as it could, contact Alber Service Company today for a free, in home estimate.
33 River Rd
Chatham, NJ 07928
Pipe Works Service, Inc. is New Jersey's experts for home insulation, duct sealing, plumbing services, HVAC upgrades and more. Get a free estimate in Irvington, Bloomfield, West Orange and nearby areas.
28 Indian Trail Rd #104
Cape May Court House, NJ 08210
Polar Bear offers professional insulation services combined with HVAC equipment repair & installation, hot water systems, plumbing services and more. Learn more about their services, how to contact them, and the areas they reach here.
210 North 14 Street
Kenilworth, NJ 07033
Always Done Rite is a dedicated home energy savings company specializing in the services and products you need to make your home more energy-efficient.
726 route 202 Suite 320 -197
Bridgewater, NJ 08807
Energy Tech Heating & Air, Inc. - South provides complete home energy services including HVAC repair & installation, home insulation, duct sealing, spray foam and more. Energy Tech provides free estimates on all their services in Edison, Plainfield, Bridgewater, Hillsborough, Piscataway and nearby areas.
10 Austin Place
Clifton, NJ 07014
Energy Tech Heating & Air, Inc. - North are the local experts for all HVAC and home energy services in New Jersey, including home insulation, duct sealing, spray foam and air conditioning repair and installation. Get a free estimate on all their services in Hackensack, Clifton, Paterson, Westwood, New Milford and throughout the surrounding areas.
At Dr. Energy Saver, we take a whole-house approach to energy savings, because if just one area of your home is wasting or losing energy, your wallet and the environment suffers. Our professionals will come to you to perform a New Jersey home energy audit, where we'll meticulously check all areas of your home to see which parts lose or waste energy. We help you save the most money on your electric bill. We guarantee you'll see an immediate return on investment!
Luckily, for New Jersey residents, the state provides an extremely generous tax credit for most eco-friendly home renovations. It's never been more affordable to "go green" in your NJ home and finally complete the home renovations you've been wanting to for years. Dr. Energy Saver's mission is to make home energy savings affordable and accessible to homeowners in New Jersey. Choose from our dealers above or contact us today to get started 1-888-914-4171.
Energy Audit & Home Insulation
Having an energy audit performed on your home and following up with a series of energy-saving repairs brings multiple benefits: lower utility bills, increased comfort, improved "green" value, healthier indoor air quality, and protection from price increases for electricity and heating fuel.
Energy Audit

Air Leak Inspection
Thermal Scanning
Blower Door (Infiltrometer) Test
Detailed Explanation

Home Insulation


Air Sealing
Spray & Rigid Foam
Blown-in Cellulose
Replacement Windows
HVAC & Water Heater Repair or Replacement
We'll come to your home during a convenient time for you, and carefully review your heating or cooling system providing the appropriate repairs or if needed helping you choose an energy-efficient replacement unit which we will install for you.
Heating

Gas Furnace
Oil Burners
Electric Furnaces
Hot Water Heaters

Cooling

Central Air Conditioning
Ductless Air Conditioning
AC Repair & Installation
Ductwork Repair
Why New Jersey Homeowners Choose Us
Dr. Energy Saver Dealers have been creating home energy solutions for years and have a track record of happy, satisfied homeowners who can see the difference in their lower energy bills and feel the difference in their more comfortable homes. The patented & proven solutions we offer for your home and the customer experience we provide has resulted in numerous industry & customer service awards. We treat your home as our own making the the needed changes to improve it.
Customer Reviews
By Richard T.
WEST DEPTFORD, NJ

"He put together his individual findings and presented it as a totally..."

"Overall good experience. My only negative was the time taken to do..."

"I was referred by a very satisfied customer."

By Maska
West Deptford, NJ

"Install new Fujitsu, painted wire covers for air conditioning lines. joey..."

By Dolores And Albert Cipolone
Gloucester City, NJ

"Troy was here on time and worked hard to solve our problem."

By Becky Strickland
Turnersville, NJ

"Troy was very thorough, he checked things previous tech never looked at."

By Bill W.
Haddon Heights, NJ

"Mike Fisher was about as thorough as any contractor we've had at our..."

"Very pleased that the rooms in the house are now all the same temperature..."

By Sharon K.
Collingswood, NJ

"Replaced heater & AC - got a $5,000.00 rebate from state so I was able to..."
Click to see why people hire us
Recent job requests for Dr. Energy Saver in NJ:
Project Location: Shire Drive, Sewell, NJ 08080
Comment: Installation job..
Project Location: Avondale Ave, Haddonfield, NJ 08033
Comment: I will be settling on this house at the end of the month and would like to schedule for an energy audit after settlement, as well as to look at several areas of concern and possible remedies.
Project Location: Mainbridge Lane, Willingboro, NJ 08046
Comment: Gutters leak, lots of ice sickles. Just put on new roof and I'm concerned. Attic not insulated and heating vents running all over the attic. Just bought this house six months ago.
Project Location: Fawn Court, Lumberton, NJ 08048
Comment: Room over garage hottest in summer and coldest in the winter. Would like an energy assessment.
Project Location: Scarlet Oak Rd, Flemington, NJ 08822
Comment: Cold bedroom over garage - interested in the cellulose insulation packing shown in the video.
Project Location: Westbury Ct, Skillman, NJ 08558
Comment: Home built in 1997. I would like the attic evaluated for air leaks and resealed.
Project Location: Concord Dr, Kendall Park, NJ 08824
Comment: I would like to get free estimate on attic insulation, radiant barrier. Also HVAC system.
Project Location: Chippewa Road, Toms River, NJ 08753
Comment: House is underinsulated
Project Location: Waldron Drive, Martinsville, NJ 08836
Comment: Cold finished basement Cold and hot office Large enegy bills
Project Location: Forest Drive, Piscataway, NJ 08854
Comment: Identify air leak and fix. Air sealing.
Project Location: Hamilton Blvd, Piscataway, NJ 08854
Comment: Would like to get an energy audit done and get a estimate to air seal and insulate the attic
Project Location: Hana Road, Edison, NJ 08817
Comment: Need to be done attic insulate for a baffled
Project Location: Old Mill Road, Mendham Township, NJ 07945
Comment: Want efficiency test of furnaces, duct work and air loss, as heat is uneven in the house. Just purchased 7,000 sq. ft., 10 year old home.
Project Location: Pleasant Plains, Stirling, NJ 07980
Search Request: cost of blown in insulation
Comment: Cold bathroom above garage
Project Location: Stirling St, Stirling, NJ 07980
Comment: Poor attic insulation but my ceiling is low.
Our Mission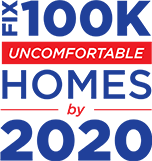 Homes Fixed
Testimonials
Nick Nason completed an insulation evaluation and upgrade at our condo last winter. As a result of his excellent work our heating costs so far this winter are 50% of what they were last winter at this time, despite much colder conditions. In addition to the financial savings the level of comfort has improved tremendously.
- Sergio in Kennebunk, ME
Rich and Eric were both caring and hard working individuals. I would recommend them to anyone. They treated me with respect and treated my house like it was their own.
- Frank in Connecticut
I chose Dr. Energy Saver over the other companies because I knew they'd really save me money.
- Edward in Edwardsville, IL