865 County Road 6
Phelps, NY 14532
Mon-Fri 7:00am-9:00pm
Sat-Sun 8:00am-9:00pm
Halco specializes in renewable energy upgrades, but also offers a whole-house approach to improving your home's energy efficiency. In addition, they offer home energy services to commercial customers!
Halco have been serving the Greater Finger Lakes area since 1984, when they started with two employees - husband and wife owners, Hal & Tammy Smith. Since then, they have expanded in employee numbers and in services.
They offer energy efficient products and services, including:
Home Energy Audit
Home Insulation (Attic, Basement, Duct, Spray Foam, Blown in, Cellulose, Fiberglass, and More!
Heating Systems (Repair, Replace and Install Electric, Heat Pump, Gas, Oi, Forced Air, Geothermal, Radiant, Solar, and Wood!)
Furnaces and Boilers(Repair, Replace and Install Electric Furnaces, and Gas, and Oil Boilers and Furnaces)
Air Conditioning(Repair, Replace and Install Ductless, Central, Evaporative, and Portable AC)
Dehumidification
Duct Sealing
And more!
Halco has helped many New York homeowners pay less for energy bills by making their homes more energy efficient. Contact them today for your free service estimate! They also offer a home energy audit to identify the exact source of any energy problems. They service the entire Finger Lakes area including: Pittsford, Fairport, Rochester, Webster, Elmira, Corning, Utica, Rome, Vestal, Penfield, Spencerport, Hilton, Ontario, and more!
John D.
Wellsburg, NY
Your man Matt, is one of the top technicians I have ever...
Read More
Gary S.
Pine City, NY
Very satisfied, Gary and Justin were very polite and professional and helpful...
Read More
Ben B.
Elmira, NY
Dennis did a fine job. He was thorough and professional...
Read More
2014 Home Performance with ENERGY STAR® Century Club Award
2016 Industry Business of the Year
2016 Home Performance with ENERGY STAR® Century Club Award
Brandon Granger
Vice President - Division Manager
Cassandra Terry
Vice President - Administrative Manager
Adam Hobbs
Appointment Center Assistant Manager
Our Mission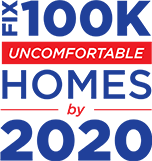 Homes Fixed
Testimonials
Nick Nason completed an insulation evaluation and upgrade at our condo last winter. As a result of his excellent work our heating costs so far this winter are 50% of what they were last winter at this time, despite much colder conditions. In addition to the financial savings the level of comfort has improved tremendously.
- Sergio in Kennebunk, ME
Rich and Eric were both caring and hard working individuals. I would recommend them to anyone. They treated me with respect and treated my house like it was their own.
- Frank in Connecticut
I chose Dr. Energy Saver over the other companies because I knew they'd really save me money.
- Edward in Edwardsville, IL