Contact Us For
A Free Quote!
Our Dr. Energy Saver Dealers Serving Texas
501 South Dumas Avenue
Dumas, TX 79029
Dr. Energy Saver Amarillo performs comprehensive Energy Audits and helps homeowners understand a prioritized approach to the biggest gains in comfort and energy efficiency.
13701 Hycohen Road Mailbox 59
Houston, TX 77047
Dr. Energy Saver of South Texas, an expansion of South Texas Green Energy, is your energy saving expert serving areas throughout Southern Texas.
4111 Hwy 80 East, Suite 401
Mesquite, TX 75150
Integrity Air Conditioning, LLC is a full-service home heating and cooling contractor based in Mesquite, Texas. They specialize in HVAC repairs and replacements. They provide free estimates for residents all throughout the Greater Mesquite area!
1010 E. Fordyce
Kingsville, TX 78363
We'd all like to live in a home that is comfortable and inexpensive to heat and cool. As a certified energy specialist, Four Seasons AC & Heating Company has the skills and experience to identify and repair the weaknesses in your home. Learn more about their services and the areas they reach here.
11431 Plano Road
Dallas, TX 75243
Advanced Home Comfort specializes in servicing HVAC systems as well as insulating and air sealing homes throughout the Greater Dallas area. For a comfortable home that doesn't waste energy and money, contact us, experts you can trust!
If you're ready to lower your electric bill, use less electricity, and reduce your home's energy footprint, simply contact Dr. Energy Saver. During our home energy audit, our specialists will inspect your home and locate any areas that cost you extra money each month through wasted electricity. This includes your heating and cooling systems, insulation, lighting, appliances, ducts, and more. Dr. Energy Saver's mission is to make home energy savings affordable and accessible to homeowners in Texas. Choose from our dealers above or contact us today to get started 1-888-914-4171.
Energy Audit & Home Insulation
Having an energy audit performed on your home and following up with a series of energy-saving repairs brings multiple benefits: lower utility bills, increased comfort, improved "green" value, healthier indoor air quality, and protection from price increases for electricity and heating fuel.
Energy Audit

Air Leak Inspection
Thermal Scanning
Blower Door (Infiltrometer) Test
Detailed Explanation

Home Insulation


Air Sealing
Spray & Rigid Foam
Blown-in Cellulose
Replacement Windows
HVAC & Water Heater Repair or Replacement
We'll come to your Texas home during a convenient time for you, and carefully review your heating or cooling system providing the appropriate repairs or if needed helping you choose an energy-efficient replacement unit which we will install for you.
Heating

Gas Furnace
Oil Burners
Electric Furnaces
Hot Water Heaters

Cooling

Central Air Conditioning
Ductless Air Conditioning
AC Repair & Installation
Ductwork Repair
Why Texas Homeowners Choose Us
Dr. Energy Saver Dealers have been creating home energy solutions for years and have a track record of happy, satisfied homeowners who can see the difference in their lower energy bills and feel the difference in their more comfortable homes. The patented & proven solutions we offer for your home and the customer experience we provide has resulted in numerous industry & customer service awards. We treat your Texas home as our own making the the needed changes to improve it.
Customer Reviews
"My sister and I share a home together, and in 2015, after we had another..."

By Steve S.
Royse City, TX

"Ricky was very helpful. Took his time in explaining what was happening and..."

By Edward J.
Royse City, TX

"I just want to thank Integrity for the professionalism, honesty, and..."

"Very pleased from initial energy audit visit through completion of work..."

"Great service and hard workers. I appreciated the time Julio took to walk..."

"I totally trust Integrity Air and recommend to everyone I know that needs..."

"I was give lots of helpful ideas to seal things up to prevent dust from..."

"Everything was great from beginning to the end. Very professional and..."

"The entire team was very helpful from start to finish. They all lived up..."
Click to see why people hire us
Recent job requests for Dr. Energy Saver in TX:
Project Location: Deer Ridge Dr., Duncanvile , TX 75235
Comment: 1. Attic blown insulation removal 2. Expanding Foam seal of gaps and fixtures 3. Attich door hatch cover installation
Project Location: Swenson Dr, Irving, TX 75063
Comment: Master bedroom has more positive pressure building in and makes the room uncomfortable to sleep
Project Location: Tealwood Ln, Denton, TX 76210
Comment: Rodent infestation Disinfect & odor removal Air leaks Attic insulation removal Sealing Attic insulation installation
Project Location: Marble Canyon Circle, Irving, TX 75063
Comment: My a/c unit needs to be serviced, but I would like an estimate on sealing and insulating my attic with radiant barrier. I'm not sure how old my a/c unit is, but it is not keeping my house cool in the current heat.
Project Location: League Rd, Lewisville, TX 75067
Comment: I would like to have an energy audit at my house
Project Location: Englewood, Hurst, TX 76053
Comment: I am thinking i may have some leakage as the heater runs for 15 or more hours a day
Project Location: Plains Trail, Haslet, TX 76052
Comment: Newly purchased house built in 2002 with sizable attic. Interested in looking at options to make it more energy efficient.
Project Location: HWY 152, Skellytown, TX 79080
Comment: Attic insulation is not adequate
Our Mission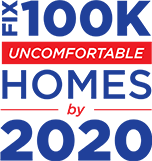 Homes Fixed
Testimonials
Nick Nason completed an insulation evaluation and upgrade at our condo last winter. As a result of his excellent work our heating costs so far this winter are 50% of what they were last winter at this time, despite much colder conditions. In addition to the financial savings the level of comfort has improved tremendously.
- Sergio in Kennebunk, ME
Rich and Eric were both caring and hard working individuals. I would recommend them to anyone. They treated me with respect and treated my house like it was their own.
- Frank in Connecticut
I chose Dr. Energy Saver over the other companies because I knew they'd really save me money.
- Edward in Edwardsville, IL