Gas Boilers
Like other gas appliances, a gas boiler can be adapted to burn natural gas or propane gas. Despite the name, most gas boilers don't actually boil water; they just heat it. Then the hot water is pumped to radiators, radiant-floor tubing, or to a heat exchanger. All of these heating systems are referred to as hydronic (water-based) heat.
Wall-mounted radiators and hot water baseboards use their boiler-supplied hot water to warm rooms by radiation and convection. With hydronic radiant floor heat, hot water is pumped through under-floor tubing to turn the entire floor into a giant radiator. A gas boiler can also supply a forced-air heating system with hot water for its heat exchangers. When hot water is combined with forced-air heating, this is called a "hydro-air" system.
A boiler can supply hot water just for whole-house heating; or it can supply hot water for heating as well as for washing (See "Combi-boilers," below). Either way, a gas boiler is described in the following ways:
BTU output. The heat output of a boiler is listed in thousands of btus (80,000btu, for example) and denotes the amount of heat energy the boiler can produce.
Annual Fuel Utilization Efficiency. A standard measure of efficiency for boilers and furnaces, AFUE tells you the percentage of input energy the boiler can convert to output energy.
Combustion. "Direct-vent," "sealed combustion" and "atmospheric combustion" boilers are available. Differences between the three types are discussed below.
Direct-vent boilers offer the best efficiency
If you have an older boiler, it will have a metal flue that is connected to a chimney. This type of boiler relies on natural "atmospheric" combustion. In contrast, a gas-fired, direct-vent boiler is designed to extract more heat from a given quantity of fuel. In fact, so much heat is extracted that the flue gases are cool enough to vent outside through a plastic pipe. No chimney is required. Direct-vent gas boilers will have AFUE ratings in the 85%-90% range –much better performance than you could expect from an older natural venting boiler.
Some direct-vent boilers not only vent directly to the outside through a plastic pipe; they also get their combustion air from outside the house. This type of "sealed-combustion" boiler is often recommended in a house that's been upgraded to be more airtight.
Our Mission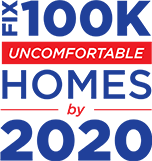 Homes Fixed
Testimonials
Nick Nason completed an insulation evaluation and upgrade at our condo last winter. As a result of his excellent work our heating costs so far this winter are 50% of what they were last winter at this time, despite much colder conditions. In addition to the financial savings the level of comfort has improved tremendously.
- Sergio in Kennebunk, ME
Rich and Eric were both caring and hard working individuals. I would recommend them to anyone. They treated me with respect and treated my house like it was their own.
- Frank in Connecticut
I chose Dr. Energy Saver over the other companies because I knew they'd really save me money.
- Edward in Edwardsville, IL