Basement Wall Insulation
This video talks about Foundation Insulation and how insulating your foundation can save you energy & money! Dr. Energy Saver can show you how much energy you are losing through your uninsulated foundation walls.
Basement wall insulation doesn't get the attention it deserves. One reason for this is that many builders choose to insulate the basement by installing fiberglass batt insulation between basement ceiling joists.
This treatment doesn't really qualify as basement insulation because it's actually insulating the floor above from whatever temperature conditions prevail in the basement.
By insulating basement walls, you're bringing this lower level of the house inside the building envelope, making it more comfortable and more energy efficient.
If you're interested in covering your basement walls and improving your home's energy performance, contact Dr. Energy Saver today! Our teams have many years of successful installations under their belts.
Fiberglass isn't recommended as basement wall insulation
Boards, not batts. Unlike fiberglass, rigid foam won't absorb moisture, compress, lose R-value or fall out of place.
The "old-school" approach to insulating basement walls was to construct 2x4 wood-frame walls inside the basement's masonry walls, and then insulate the stud bays with fiberglass batt insulation.
Today building scientists and topnotch basement finishing contractors recommend avoiding this old-school insulation treatment. Fiberglass batt insulation doesn't perform well in the high-moisture environment of a basement.
R-value drops dramatically when fiberglass insulation absorbs moisture, and wet insulation helps to encourage mold growth and wood rot.
Rigid foam board is excellent insulation for basement walls
The right insulation to use as basement wall insulation is rigid foam insulation. The special SilverGlo™ rigid insulation board available from Dr. Energy Saver won't absorb moisture or support mold.
It can't settle or compress like fiberglass insulation, and it can stop cold air infiltration instead of allowing it to pass through the insulation layer.
As a bonus, SilverGlo™ insulation has an integral radiant barrier that reflects heat for additional comfort and energy savings.

SilverGlo™ rigid foam insulation is usually installed directly against the basement's masonry walls, secured with adhesive and masonry fasteners. Building code may require the insulation to be covered by a fire-resistant material like moisture-resistant gypsum board.
Use Dr. Energy Saver's proven solutions for basement wall insulation
Ready to replace fiberglass batts or insulate your basement walls for the first time? Your local Dr. Energy Saver will have the answers you need to get the job done. Call or contact us online to get started on your basement inspection!
Our Mission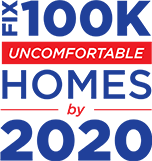 Homes Fixed
Testimonials
Nick Nason completed an insulation evaluation and upgrade at our condo last winter. As a result of his excellent work our heating costs so far this winter are 50% of what they were last winter at this time, despite much colder conditions. In addition to the financial savings the level of comfort has improved tremendously.
- Sergio in Kennebunk, ME
Rich and Eric were both caring and hard working individuals. I would recommend them to anyone. They treated me with respect and treated my house like it was their own.
- Frank in Connecticut
I chose Dr. Energy Saver over the other companies because I knew they'd really save me money.
- Edward in Edwardsville, IL