Garage Roof Insulation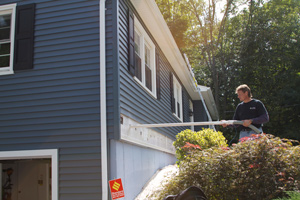 Cure for a common cold. When a house is built with living space above the garage, builders often neglect to insulate the roof or ceiling of the garage. This guarantees that the floor above the garage will be icy cold in winter. Fortunately, Dr. Energy Saver can cure this common problem by blowing dense-pack cellulose insulation into the joist bays from outside the house.
It's true: The garage roof isn't a place where you would normally think insulation is required. But there are certain instances where insulating the garage roof is important.
If you are facing any of the situations explained below, contact Dr. Energy Saver for a Free Estimate on garage roof insulation.
Living space above the garage calls for an insulation upgrade
When a 2-story home has an attached garage, there is often living space above the garage. In this situation, the garage ceiling as well as the garage roof and walls should be insulated and air-sealed.
If the garage roof covers an unfinished attic, installing blown-in cellulose insulation would be a very cost-effective insulation upgrade. This is true even if the attic already has fiberglass insulation.
If the living space above the garage has a cathedral ceiling, then the rules for insulating a cathedral ceiling apply to the garage roof.
What about a workshop?
Another situation where garage roof insulation might be called for is a single-story home with an attached garage that also serves as a workshop area. Whether you insulate the garage ceiling or the garage roof depends on the configuration of your space. The key thing is to invest in bringing the garage within your home's thermal envelope in order to make the garage space comfortable and energy efficient in spite of weather conditions outside. You'll also need to insulate the garage walls to help maintain comfortable temperatures in your work area.
To get started on garage roof insulation, trust your Dr. Energy Saver for a proper installation. Only Dr. Energy Saver can guarantee long-lasting solutions with energy efficiency benefits. Contact your local dealer today!
Our Mission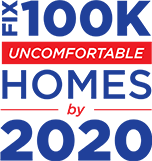 Homes Fixed
Testimonials
Nick Nason completed an insulation evaluation and upgrade at our condo last winter. As a result of his excellent work our heating costs so far this winter are 50% of what they were last winter at this time, despite much colder conditions. In addition to the financial savings the level of comfort has improved tremendously.
- Sergio in Kennebunk, ME
Rich and Eric were both caring and hard working individuals. I would recommend them to anyone. They treated me with respect and treated my house like it was their own.
- Frank in Connecticut
I chose Dr. Energy Saver over the other companies because I knew they'd really save me money.
- Edward in Edwardsville, IL