Recessed or Can Lighting
How much energy can you lose? Using high-tech home energy diagnostic equipment and procedures, such as a blower door test and thermal imaging camera, Larry Janesky, owner and founder of Dr. Energy Saver, demonstrates just how much energy is lost through the gaps left in and around can lights.
Can lights, sometimes known as recessed lighting, are those round lighting fixtures that are installed in your ceilings.
Can lights have two major energy problems. Since these lights only provide a small space for the bulb, they can become very hot during use (depending on what kind of bulb they are using, LED lights and CFL lights give off less heat than traditional incandescent bulbs) and possibly cause the fixture to overheat.
As a result, manufacturers made them with holes in the housing above the bulb to allow the heat to pass out of the fixture and into the attic.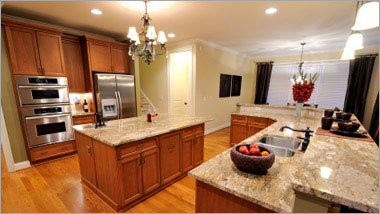 Air leakage, the absence of insulation, and light leakage are typical shortcomings of recessed or can lighting.
These holes also allow the air in your living space, which you have paid to heat or cool, to leak into the attic.
To make matters worse, since the recessed fixtures become very hot, contractors had to keep insulation away from them which creates a cold spot in the ceiling.
Although newer recessed lights are specially made to permit contact with insulation, there are still holes in the housing above the bulb that allow your expensive air to leak into your attic and be lost.
In addition to the energy loss, these holes also allow dust, allergens, fiberglass, and insects who go to the light coming from the holes, to sneak into your home and compromise your indoor air.
Dr. Energy Saver will accurately assess your lighting situation during a Home Energy Checkup and suggest ways to properly seal off air leaks from these fixtures and keep the air you paid to condition within your home.
Our Mission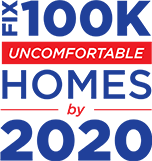 Homes Fixed
Testimonials
Nick Nason completed an insulation evaluation and upgrade at our condo last winter. As a result of his excellent work our heating costs so far this winter are 50% of what they were last winter at this time, despite much colder conditions. In addition to the financial savings the level of comfort has improved tremendously.
- Sergio in Kennebunk, ME
Rich and Eric were both caring and hard working individuals. I would recommend them to anyone. They treated me with respect and treated my house like it was their own.
- Frank in Connecticut
I chose Dr. Energy Saver over the other companies because I knew they'd really save me money.
- Edward in Edwardsville, IL