We Install Home Energy Upgrades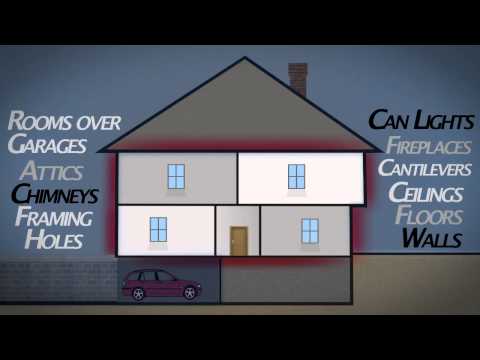 Home Comfort at No Cost
Your house is supposed to protect your family from the weather and extreme temperatures. Yet, if your home is too hot during the summer and too cold during the winter, it is not doing its job.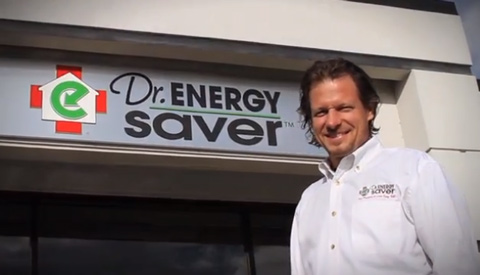 Learn about Dr. Energy Saver
What makes Dr. Energy Saver different from any other energy conservation company?
Let us help you save energy and be more comfortable in your home!
Dr. Energy Saver performs home energy-saving services such as adding home insulation, installing and upgrading furnaces and water heaters, replacing windows and doors, and more.
We also perform comprehensive home-energy evaluations to help you discover where your home is using, losing, and wasting energy.
We can definitely add more insulation, upgrade your heating and air conditioning equipment, seal air leakage, install a radiant barrier, and more, that will save you the most money on your home energy bills.
But with our home energy evaluation we can also help you identify which repairs and upgrades to do first -- the ones that will pay you back on your investment soonest!
Our Home Energy Saving Services
Maximize the energy efficiency of your home with new replacement windows and doors.
Improve the energy efficiency of your home with our water heater services.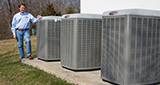 Live comfortably year-round with our heating and cooling services.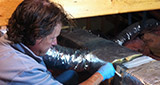 Improve the performance of your HVAC system with properly sealed and insulated ducts.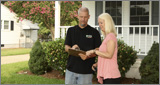 Our home energy audit helps you make the right improvements in the right order.
About Dr. Energy Saver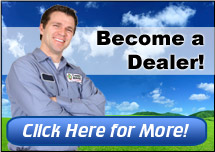 All Dr. Energy Saver dealers are fully trained at the corporate headquarters in Seymour, Connecticut.
Thanks to comprehensive training and in-depth support, Larry's vision for Dr. Energy Saver is a sure bet: A company devoted to correcting energy-hogging homes and helping homeowners enjoy more comfort while spending much less on energy. You can learn more about Dr. Energy Saver on our About Us page.
A Home Energy Evaluation with Every Estimate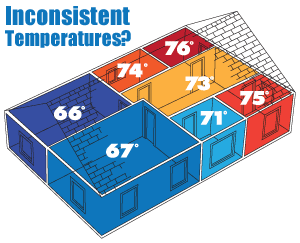 Tired of Hot & Cold Rooms?
Dr. Energy Saver will find and fix your home energy problems, enhancing the comfort of your home and reducing utility bills. With one call, we deliver comfort, green living, savings, and a healthier home!!
Your house is made up of many systems that serve your needs - lighting, hot and cold water, comfortable indoor temperatures, healthy air quality, and power for appliances and plenty of other electrical devices.
We provide expert energy-conservation and home efficiency services nationwide and throughout Canada, from Connecticut to California to Jacksonville to Salt Lake City, British Columbia, Gainesville, Charlotte, Buffalo, Ocala, Pittsburgh to Orange Park.
These systems interact, which means that when one system isn't working like it should, it affects the way other systems work.
For example, leaks in your duct system make your heating and cooling systems work harder, wasting energy and costing you money.
Dr. Energy Saver's Home Energy Evaluation identifies the efficiency of your home's systems. Let us perform a Home Energy Evaluation, and we'll help show you where your home energy losses are, and we can even fix many of them at the same time! Contact us today to get started!
Our Mission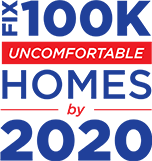 Homes Fixed
Testimonials
Nick Nason completed an insulation evaluation and upgrade at our condo last winter. As a result of his excellent work our heating costs so far this winter are 50% of what they were last winter at this time, despite much colder conditions. In addition to the financial savings the level of comfort has improved tremendously.
- Sergio in Kennebunk, ME
Rich and Eric were both caring and hard working individuals. I would recommend them to anyone. They treated me with respect and treated my house like it was their own.
- Frank in Connecticut
I chose Dr. Energy Saver over the other companies because I knew they'd really save me money.
- Edward in Edwardsville, IL