Contact Us For
A Free Quote!
Our Dr. Energy Saver Dealers Serving Michigan
2505 S. Waverly Hwy
Lansing, MI 48911
Dr. Energy Saver Lansing is the local energy savings expert providing a home energy audit and other energy services.
21676 Melrose Ave
Southfield, MI 48075
Blanket Insulation is your local resource for effective home energy upgrades, including home energy audits! If you're looking to improve your home's comfort levels while diminishing your annual energy expenses, Blanket Insulation has patented, proven solutions to help you realize this goal. Find out more about their services and the areas they reach here.
886 Us Highway 31 S
Traverse City, MI 49685
GeoFurnace Heating & Cooling, LLC is the local Traverse City, MI authorized Dr. Energy Saver dealer offering free estimates on geothermal, hvac replacement, insulation, and more.
6553 Angola Rd
Holland, OH 43528
Dr. Energy Saver, a division of Insulation Toledo, is an insulation contractor providing quality insulation products backed by superior service in Ohio and Michigan. They also install energy-efficient windows & doors and seal ductwork.
Are those cold Michigan winters bringing you down? More importantly, are they making your electric bill go sky high? It can happen in the summertime, too. Unwanted outdoor air, whether cold or hot, can seep into your home, making you re-adjust the thermostat to a more comfortable (but expensive!) level. There are numerous ways to reduce your Michigan electric bill, increase your home's comfort level, and put an end to all of that wasted energy.
Dr. Energy Saver's multiple Michigan home energy professionals are standing by, ready to give your home our 95-point home energy audit. We'll test every spot in your home that is potentially losing or wasting energy, including your windows, doors, insulation, appliances, ducts, and lighting system. Dr. Energy Saver's mission is to make home energy savings affordable and accessible to homeowners in Michigan. Choose from our dealers above or contact us today to get started 1-888-914-4171.
Energy Audit & Home Insulation
Having an energy audit performed on your home and following up with a series of energy-saving repairs brings multiple benefits: lower utility bills, increased comfort, improved "green" value, healthier indoor air quality, and protection from price increases for electricity and heating fuel.
Energy Audit

Air Leak Inspection
Thermal Scanning
Blower Door (Infiltrometer) Test
Detailed Explanation

Home Insulation


Air Sealing
Spray & Rigid Foam
Blown-in Cellulose
Replacement Windows
HVAC & Water Heater Repair or Replacement
We'll come to your home during a convenient time for you, and carefully review your heating or cooling system providing the appropriate repairs or if needed helping you choose an energy-efficient replacement unit which we will install for you.
Heating

Gas Furnace
Oil Burners
Electric Furnaces
Hot Water Heaters

Cooling

Central Air Conditioning
Ductless Air Conditioning
AC Repair & Installation
Ductwork Repair
Why Michigan Homeowners Choose Us
Dr. Energy Saver Dealers have been creating home energy solutions for years and have a track record of happy, satisfied homeowners who can see the difference in their lower energy bills and feel the difference in their more comfortable homes. The patented & proven solutions we offer for your home and the customer experience we provide has resulted in numerous industry & customer service awards. We treat your home as our own making the the needed changes to improve it.
Customer Reviews
By Paul &.
Grosse Ile, MI

"Staff was very friendly and courteous. We are looking forward to our..."

By Frank K.
Grosse Pointe Park, MI

"Nothing to add. A job well done!"

By Frank K.
Grosse Pointe Park, MI

"Very cordial and easy to deal with."

By Janice J.
Wyandotte, MI

"My crew Guy, Andrew, and Tristan were very hard workers. If I have..."

By Nicholas V.
Dearborn, MI

"Jonathan, the contractor, very knowledgeable and trustworthy"

By Mellisa B.
Sylvania, OH

"I am VERY Happy with the work the guys did on my outside insulation and my..."

"Greg and the crew are very hard workers and very friendly"

By Jennifer S.
Pleasant Ridge, MI

"You guys did a wonderful job. You set clear expectations and met them. ..."

By Derek P.
Sterling Heights, MI

"Not the least expensive by any means, but definitely a great value in the..."
Click to see why people hire us
Recent job requests for Dr. Energy Saver in MI:
Project Location: Clairpointe Woods Dr, Detroit, MI 48215
Comment: Drafty rooms, upstairs bedrooms hot in summer, cold in winter
Project Location: Matthews St., Riverview, MI 48193
Search Request: blown in insulation contractors
Comment: Attic --- Want to make sure there are baffles at each end, poss install spray foam, or other form of insulation, in roof peak rafters, seal all air flow holes in floor (pipes, ceiling fan fixtures) & install blown in insulation on floor to bring up to R50.
Project Location: Trail Creek Dr., New Boston, MI 48164
Comment: Insulation, windows
Project Location: Hipp St, Taylor, MI 48180
Comment: 1) Attic was remodeled to make a bedroom but it's not insulated. Would like to air seal and insulate. 2) Crawl space is very poorly insulated. Would like to encapsulate it.
Project Location: Bedford St, Dearborn Heights, MI 48125
Comment: Estimate for an attic insulation ( knee walls)
Project Location: Hales Street, Madison Heights, MI 48071
Comment: Insulation in the walls and attic of my home
Project Location: Blossingham St, Dearborn Heights, MI 48125
Comment: Attic insulation
Project Location: Garfield, Redford, MI 48239
Comment: Insulation
Project Location: Louise St, Livonia, MI 48150
Comment: Attic and crawl space
Project Location: Stark Rd, Livonia, MI 48150
Comment: Looking to insulate my garage.
Project Location: General Dr., Plymouth, MI 48170
Comment: We have a 750 sqft house which we want to have insulated as it is cold in the winter. Attic insulation & wall is what we would like. need to get a quote. as I was hoping to get it done before the winter is coming.
Project Location: Prospect Hill, Canton, MI 48188
Comment: Rim joist insulation, room over garage cold.
Project Location: Shoreline Ct, Northville, MI 48168
Comment: Attic insulation estimation
Project Location: East Kent Street, Grand Ledge, MI 48837
Comment: Hi, got a house built in 1900. I am looking to get a quote on insulating the walls and the attic.
Project Location: 10 Mile Rd NE, Comstock Park, MI 49321
Comment: Radiant barrier for roof
Our Mission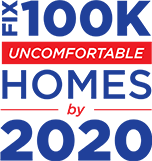 Homes Fixed
Testimonials
Nick Nason completed an insulation evaluation and upgrade at our condo last winter. As a result of his excellent work our heating costs so far this winter are 50% of what they were last winter at this time, despite much colder conditions. In addition to the financial savings the level of comfort has improved tremendously.
- Sergio in Kennebunk, ME
Rich and Eric were both caring and hard working individuals. I would recommend them to anyone. They treated me with respect and treated my house like it was their own.
- Frank in Connecticut
I chose Dr. Energy Saver over the other companies because I knew they'd really save me money.
- Edward in Edwardsville, IL