Contact Us For
A Free Quote!
Our Dr. Energy Saver Dealers Serving Minnesota
1100 Holstein Drive NE
Pine City, MN 55063
Dr. Energy Saver by Innovative operating in NW Minnesota and all of North Dakota, offers whole-house energy audits, and energy-efficiency upgrades for insulation, air sealing, and more. Their technicians are trained to diagnose a home's energy-usage and to recommend necessary upgrades and services.
5116 Jean Duluth Road
Duluth, MN 55803
Dr. Energy Saver Solutions is the locally owned and operated energy expert in the greater Duluth area providing homeowners with home energy audits, windows and doors, insulation upgrades and air sealing advice and installations.
We all want to lower our electric bill. Fortunately, it's not as difficult as many homeowners think it to be. Consider your home's insulation. Did you know that, if your insulation r-value falls below 49, your Minnesota electric bill could be 30% more expensive than it should be? That's hundreds of dollars a year! Simply ensuring that your home is properly insulated, and that your windows and doors are tightly sealed, could almost cut your electric bill in half.
Our experienced team will visit your home to perform a Minnesota home energy audit. In just an hour or two, we'll locate any areas of your home that fall short when it comes to maximizing energy efficiency and saving you money! Dr. Energy Saver's mission is to make home energy savings affordable and accessible to homeowners in Minnesota. Choose from our dealers above or contact us today to get started 1-888-914-4171.
Energy Audit & Home Insulation
Having an energy audit performed on your home and following up with a series of energy-saving repairs brings multiple benefits: lower utility bills, increased comfort, improved "green" value, healthier indoor air quality, and protection from price increases for electricity and heating fuel.
Energy Audit

Air Leak Inspection
Thermal Scanning
Blower Door (Infiltrometer) Test
Detailed Explanation

Home Insulation


Air Sealing
Spray & Rigid Foam
Blown-in Cellulose
Replacement Windows
HVAC & Water Heater Repair or Replacement
We'll come to your home during a convenient time for you, and carefully review your heating or cooling system providing the appropriate repairs or if needed helping you choose an energy-efficient replacement unit which we will install for you.
Heating

Gas Furnace
Oil Burners
Electric Furnaces
Hot Water Heaters

Cooling

Central Air Conditioning
Ductless Air Conditioning
AC Repair & Installation
Ductwork Repair
Why Minnesota Homeowners Choose Us
Dr. Energy Saver Dealers have been creating home energy solutions for years and have a track record of happy, satisfied homeowners who can see the difference in their lower energy bills and feel the difference in their more comfortable homes. The patented & proven solutions we offer for your home and the customer experience we provide has resulted in numerous industry & customer service awards. We treat your home as our own making the the needed changes to improve it.
Customer Reviews
By Harold D.
South St. Paul, MN

"The city denied a permit for a dumpster because of road restrictions. The..."

By Mike B.
South Range, WI

"Thank you for a great job!!!"

By Dave And Anita D.
Bloomington, MN

"I will definitely recommend you to anyone looking for this service."

"Very informative evaluation of our home."

By Dennis M.
Two Harbors, MN

"Best decision I have made was to go with your company. My garage turned..."

"I'm so happy I chose Dr. Energy Saver Solutions. I always felt very..."

By Joan And Paul S.
Duluth, MN

"Appreciated our bathroom vent problem was fixed in a timely manner."

"Extremely professional and did a great job communicating progress."

By Kim & Steve B.
Mora, MN

"Just finished up getting our crawl space encapsulated. The difference is..."
Click to see why people hire us
Recent job requests for Dr. Energy Saver in MN:
Project Location: Rocky Lane, Saint Paul, MN 55122
Search Request: enrgy auditors 55122
Comment: 2nd floor warm
Project Location: Wordsworth Ave, Saint Paul, MN 55116
Search Request: mr doctor energy saver
Comment: Attic insulation
Project Location: Royal Oaks Dr, Shoreview, MN 55126
Comment: Need to add insulation to my attic
Project Location: River Park Dr. Lot, Orr, MN 55771
Comment: Looking to spray foam 42 foot by 60 foot by 16 foot side walls. need quote for about 2" spray foam, can you help me.
Our Mission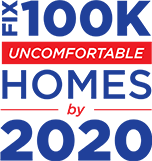 Homes Fixed
Testimonials
Nick Nason completed an insulation evaluation and upgrade at our condo last winter. As a result of his excellent work our heating costs so far this winter are 50% of what they were last winter at this time, despite much colder conditions. In addition to the financial savings the level of comfort has improved tremendously.
- Sergio in Kennebunk, ME
Rich and Eric were both caring and hard working individuals. I would recommend them to anyone. They treated me with respect and treated my house like it was their own.
- Frank in Connecticut
I chose Dr. Energy Saver over the other companies because I knew they'd really save me money.
- Edward in Edwardsville, IL