Contact Us For
A Free Quote!
Our Dr. Energy Saver Dealers Serving Pennsylvania
1410 Spruce St #112
Stroudsburg, PA 18360
Looking to lower your energy costs while improving overall home comfort? Look no further than the experts at Burke Construction. Find out more about their services and the areas they reach here.
3000 Mount Carmel Avenue
Glenside, PA 19038
O'Donnell's Dr. Energy Saver specializes in energy-saving improvements that help Pennsylvania homeowners live more comfortably while spending less on energy. They serve areas in and around Bucks and Montgomery counties.
530 Steiner Bridge Rd
Valencia, PA 16059
Kennihan's Plumbing, Heating and Air Conditioning is the local HVAC and home energy expert serving Western Pennslyvania. They are a full-service HVAC contractor, providing services custom fit for each home. From repairing or installing heating and cooling systems to improving indoor air quality, crawl space insulation, electrical, and more - they have a solution for you!
13 Mount Pleasant Rd.
Aston, PA 19014
Home Smart is a highly trusted authority in bathroom remodeling and home efficiency, and as an authorized Dr. Energy Saver dealer, they also help make homeowners' living spaces more comfortable and energy efficient.
115 Lusk Ave
Highspire, PA 17034
WM Buffington Company, An Authorized Dr. Energy Saver Dealer is a certified home energy efficiency contractor serving Central Pennsylvania. They provide home insulation, HVAC repair and replacement, water heater replacement and repair, and more!
333 Rochester Rd
Pittsburgh, PA 15237
962 Brodhead Rd
Moon Township, PA 15108
Bolster DeHart is a local and professional source for home energy upgrades, including insulation from the attic to the crawl space, duct repair and sealing, HVAC equipment repair and replacement, and much more. Find out more about the areas they reach and the services they offer here.
During a time when many Pennsylvanians are pinching pennies and hoping to save as much cash as possible, it's frustrating to consistently receive an expensive electric bill. Many houses use twice as much energy as they should. but it only takes less than two hours to permanently lower your Pennsylvania electric bill.
Dr. Energy Saver's mission is to make home energy savings affordable and accessible to homeowners in Pennsylvania saving you hundreds of dollars a year. Choose from our dealers above or contact us today to get started 1-888-914-4171.
Energy Audit & Home Insulation
Having an energy audit performed on your home and following up with a series of energy-saving repairs brings multiple benefits: lower utility bills, increased comfort, improved "green" value, healthier indoor air quality, and protection from price increases for electricity and heating fuel.
Energy Audit

Air Leak Inspection
Thermal Scanning
Blower Door (Infiltrometer) Test
Detailed Explanation

Home Insulation


Air Sealing
Spray & Rigid Foam
Blown-in Cellulose
Replacement Windows
HVAC & Water Heater Repair or Replacement
We'll come to your home during a convenient time for you, and carefully review your heating or cooling system providing the appropriate repairs or if needed helping you choose an energy-efficient replacement unit which we will install for you.
Heating

Gas Furnace
Oil Burners
Electric Furnaces
Hot Water Heaters

Cooling

Central Air Conditioning
Ductless Air Conditioning
AC Repair & Installation
Ductwork Repair
Why Pennsylvania Homeowners Choose Us
Dr. Energy Saver Dealers have been creating home energy solutions for years and have a track record of happy, satisfied homeowners who can see the difference in their lower energy bills and feel the difference in their more comfortable homes. The patented & proven solutions we offer for your home and the customer experience we provide has resulted in numerous industry & customer service awards. We treat your home as our own making the the needed changes to improve it.
Customer Reviews
By Harvey B.
Rockville, MD

"I was satisfied in all areas. That was the first time i received anything..."

"Home Smart Industries was organized and prrfessional. I was very satisfied..."

By Elliot J.
Silver Spring, MD

"We are very happy and everything was done. We are enjoying the tub."

By Carl S.
Takoma Park, MD

"Bob Kenyon was very professional. He managed expectations in terms of..."

By Diane & Joseph F.
Coal Center, PA

"I am very satisfied with the workmanship and the value of my new walk in..."

By Margaret H.
Hyattsville, MD

"It was done in just one day and they cleaned up well. They showed me what..."

By Beatrice C.
Beltsville, MD

"Home Smart Industries was here when they were suppose to be and they did..."

By Debra &.
Fort Washington, MD

"Georgia, Brian, Bob and Shawn. Whomever the scheduler was. When I talked..."

By Larry &.
Fort Washington, MD

"I was most satisfied with the product itself."
Click to see why people hire us
Recent job requests for Dr. Energy Saver in PA:
Project Location: Dawn Rd, Enola, PA 17025
Comment: Attic is losing too much heat. HVAC system is also in attic so it makes it difficult to use blow-in insulation. I am interested to see cost and feasibility of the radiant barrier system. Thank you for your time.
Project Location: Carol Lane, Enola, PA 17025
Comment: Properly venting my attic
Project Location: Tullamore Circle, Chester Springs, PA 19425
Comment: Want to improve attic insulation
Project Location: Laurel Lane, Broomall, PA 19008
Comment: We would like to have a home energy audit on our home.
Project Location: Countrywood Ln, Hatboro, PA 19040
Comment: Hello. Im looking for a company that can insulate our attic. Currently we have loose fill insulation (probably original from 1969) that has compacted to about 3 or 4 inches and isn't covering very well. Plus with a past rodent problem I just want to get it all out, and get something new in, and properly installed. Is this something your company can do?
Project Location: Giffin, Canonsburg, PA 15317
Comment: Need blown in insulation
Our Mission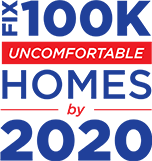 Homes Fixed
Testimonials
Nick Nason completed an insulation evaluation and upgrade at our condo last winter. As a result of his excellent work our heating costs so far this winter are 50% of what they were last winter at this time, despite much colder conditions. In addition to the financial savings the level of comfort has improved tremendously.
- Sergio in Kennebunk, ME
Rich and Eric were both caring and hard working individuals. I would recommend them to anyone. They treated me with respect and treated my house like it was their own.
- Frank in Connecticut
I chose Dr. Energy Saver over the other companies because I knew they'd really save me money.
- Edward in Edwardsville, IL