"I'm interested in saving energy and our planet's resources."
Home improvements that save energy are great because of all the important benefits they provide. When you make your home more energy efficient, you're also….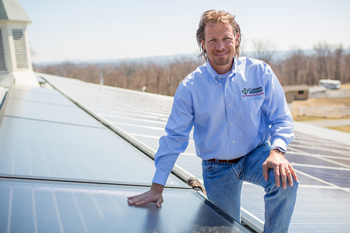 helping to save important natural resources.
reducing air pollution and carbon emissions.
helping your country become more energy independent.
saving money every month on electricity and heating fuel.
making your home more comfortable.
enjoying a greener, healthier home.
Ready, set, GO!
Want to learn more about saving energy and other benefits of making your home more energy efficient? Check out more detailed information by clicking on our Related Pages below –or contact your local Dr. Energy Saver expert today to schedule a free consultation.
Shrink your carbon footprint.
Set an energy-saving example in your community!
Make green upgrades that provide savings on electric and fuel bills.