Insulation
Make your home more comfortable and more affordable to own with insulation upgrades from Dr. Energy Saver.
Insulation Services from Dr. Energy Saver
Free insulation inspection.
Free Estimates for all proposed insulation upgrades.
Access to the best selection of insulation materials available.
Expert installation of insulation upgrades by trained technicians.
Duct sealing and duct insulation.
Total home energy assessments to identify additional energy-saving opportunities.
It's a fact: Most homes don't have enough insulation. Many older homes have no insulation at all in critical wall and ceiling areas.
Even in newer homes, the minimum insulation levels required by building codes don't come close to protecting your living space from temperature extremes.
Rooms too hot or too cold? Utility bills too high? Dr. Energy Saver has the solution.
Don't blame your HVAC system if rooms in your home get too hot or too cold at certain times of the year, or if your electric and fuel bills are high. More often than not, these problems are caused by inadequate insulation.
But what parts of your house need an insulation upgrade? What types of insulation will give you the best performance and value?
Dr. Energy Saver provides free home insulation inspections and expert installation of insulation throughout your house. Our insulation solutions utilize the most advanced techniques and the broadest selection of insulation materials available.
Because Dr. Energy Saver has access to the best types of insulation, we can give your home a customized insulation upgrade that ensures the best performance and value. To schedule your free inspection and estimate and improve your home's insulation, contact your local Dr. Energy Saver dealer today!
Insulation Services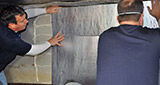 Insulating & sealing the crawl space will improve home comfort and indoor air quality.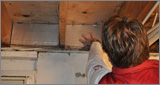 Improve comfort, energy efficiency & air quality throughout the home with this important insulation upgrade.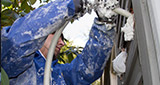 Upgrade under-performing wall insulation to eliminate cold winter drafts and wasted energy.
Sealing leaks in a home's building envelope can eliminate cold drafts and help insulation work more effectively.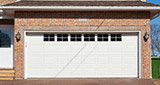 The floor above a garage often needs extra insulation to make the living space more comfortable.
Do it once & do it right.
When the right insulation is installed in the right way, it never wears out or requires maintenance. This "once-and-done" improvement simply makes your living space more comfortable and energy efficient forever.
Read more about the different types of insulation available from Dr. Energy Saver, or call us today to schedule a free inspection and insulation upgrade estimate.
Our Mission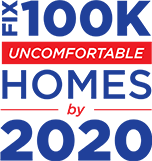 Homes Fixed
Testimonials
Nick Nason completed an insulation evaluation and upgrade at our condo last winter. As a result of his excellent work our heating costs so far this winter are 50% of what they were last winter at this time, despite much colder conditions. In addition to the financial savings the level of comfort has improved tremendously.
- Sergio in Kennebunk, ME
Rich and Eric were both caring and hard working individuals. I would recommend them to anyone. They treated me with respect and treated my house like it was their own.
- Frank in Connecticut
I chose Dr. Energy Saver over the other companies because I knew they'd really save me money.
- Edward in Edwardsville, IL