Cellulose Insulation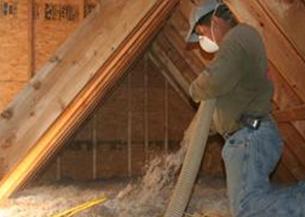 Versatile performance. Cellulose insulation can be blown into attics, wall cavities and between joists and rafters to dramatically improve comfort and energy efficiency. It's also one of the most affordable types of insulation to use for upgrading home energy performance.
Cellulose insulation is made from old newspapers and other waste paper that would otherwise be dumped in landfills. Environmentalists like cellulose insulation because of its recycled content. Homeowners like the material because it's very affordable.
Manufacturers of cellulose insulation are spread throughout the country. They use special grinding machinery to transform waste paper into a fluffy, lightweight material with insulation value as high as R-4 per in. The insulation is treated with a nontoxic borate solution that gives the material a Class 1 (the highest) fire safety rating, while also making it resistant to mold and insects. Cellulose is packaged in large plastic bags that are distributed to insulation contractors and retail distributors.
Your local Dr. Energy Saver dealer can provide a professional installation of cellulose insulation. Contact us today to get started on energy-saving solutions that will improve your home comfort!
Three kinds of cellulose insulation are available
While there's no such thing as the "perfect" insulation, cellulose insulation offers impressive versatility in terms of application possibilities. When applied correctly, it forms a denser insulating layer than fiberglass, but it still can't stop air leaks. Air-sealing work should be completed prior to installing new cellulose insulation. There are several different types of cellulose insulation, and they are all applied using blowing or spraying equipment.
Loose-fill or blown cellulose is frequently used to insulate unfinished attics. One worker feeds cellulose into a hopper and blower unit that supplies shredded cellulose through a long hose to another worker. This type of insulation method is sometimes called blown-in cellulose.
Dense-pack cellulose is used to insulate wall cavities and other enclosed spaces. This application technique calls for 2-in.-diameter access holes to be drilled into the cavities, so that a small application nozzle can be inserted to inject the insulation. Access holes are plugged when the job is complete.
Wet spray cellulose is used to insulate open stud bays in new construction. Adding water and (in some cases) a binder compound to the dry cellulose enables the sprayed-on insulation to stick to itself and other building components.
Contact Dr. Energy Saver today and get a Free Estimate on this environmentalists' preferred insulation material.
Our Mission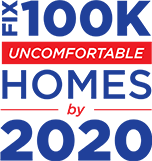 Homes Fixed
Testimonials
Nick Nason completed an insulation evaluation and upgrade at our condo last winter. As a result of his excellent work our heating costs so far this winter are 50% of what they were last winter at this time, despite much colder conditions. In addition to the financial savings the level of comfort has improved tremendously.
- Sergio in Kennebunk, ME
Rich and Eric were both caring and hard working individuals. I would recommend them to anyone. They treated me with respect and treated my house like it was their own.
- Frank in Connecticut
I chose Dr. Energy Saver over the other companies because I knew they'd really save me money.
- Edward in Edwardsville, IL