Contact Us For
A Free Quote!
Our Dr. Energy Saver Dealers Serving North Carolina
400 N Greensboro St
Lexington, NC 27292
Energy Advisor Pro is a locally-owned and operated insulation contractor serving Winston-Salem, Lexington and surrounding areas. Learn how they can make your home more comfortable and energy efficient with their expert insulation, air sealing, window replacement and energy audit services.
1535 W May Ave
Gastonia, NC 28052
GSM Services provides energy saving and HVAC services to the homeowners in the Mecklenburg & Gaston counties, North Carolina, including Charlotte, Gastonia, Huntersville, Belmont, etc.
2708 Exchange Dr, Unit A
Wilmington, NC 28405
Hutch's Dr. Energy Saver is your local home insulation contractor specializing in attic insulation, crawl space to attic insulation and home energy audits.
9516 Highway 707
Myrtle Beach, SC 29588
Carolina Energy Conservation is your resource for solar panel installation, home insulation, and eco-guard plus! We proudly service the Greater Myrtle Beach Area.
723 E Gannon Ave
Zebulon, NC 27597
Regional Energy Savers is the Greater Raleigh area's authorized Dr. Energy Saver offering home energy audits, home insulation, duct repair, and replacement windows. Contact them for a free estimate in Raleigh, Durham, Chapel Hill, Cary, Rocky Mount, and nearby.
109 Perry Avenue, Unit 12A
Seneca, SC 29678
Massey's Dr. Energy Saver specializes in a range of home comfort services including insulation, air sealing & much more. Their services are available throughout Greenville, Anderson, Easley, Clemson, Seneca, South Carolina.
2296 NC-5
Aberdeen, NC 28315
Comfort Services Inc. has over a decade of experience offering proven home energy solutions in North Carolina. Their HVAC, insulation, and indoor air quality services can make your home more comfortable and energy efficient, and they offer free estimates on all services.
If your home's insulation & HVAC system date back to the Tar Heels' first NCAA national championship (1957), it's high time for an upgrade! Not only does and energy efficient home save you money by reducing your electric bill, it also reduce your home's energy use and carbon footprint. Dr. Energy Saver's mission is to make home energy savings affordable and accessible to homeowners in North Carolina. Choose from our dealers above or contact us today to get started 1-888-914-4171.
Energy Audit & Home Insulation
Having an energy audit performed on your home and following up with a series of energy-saving repairs brings multiple benefits: lower utility bills, increased comfort, improved "green" value, healthier indoor air quality, and protection from price increases for electricity and heating fuel.
Energy Audit

Air Leak Inspection
Thermal Scanning
Blower Door (Infiltrometer) Test
Detailed Explanation

Home Insulation


Air Sealing
Spray & Rigid Foam
Blown-in Cellulose
Replacement Windows
HVAC & Water Heater Repair or Replacement
We'll come to your home during a convenient time for you, and carefully review your heating or cooling system providing the appropriate repairs or if needed helping you choose an energy-efficient replacement unit which we will install for you.
Heating

Gas Furnace
Oil Burners
Electric Furnaces
Hot Water Heaters

Cooling

Central Air Conditioning
Ductless Air Conditioning
AC Repair & Installation
Ductwork Repair
Why North Carolina Homeowners Choose Us
Dr. Energy Saver Dealers have been creating home energy solutions for years and have a track record of happy, satisfied homeowners who can see the difference in their lower energy bills and feel the difference in their more comfortable homes. The patented & proven solutions we offer for your home and the customer experience we provide has resulted in numerous industry & customer service awards. We treat your home as our own making the the needed changes to improve it.
Customer Reviews
"Hope to be doing more work and will definitely! hire HUTCH"

"I have no suggestions for improvement. Service was excellent, information..."

"I will (and have) recommend Hutch Sunrooms to friends and family. The..."

"Been with them for what seems forever great place."

By Andre C.
Greensboro, NC

"They worked great with my insurance company, and just made the whole..."

"I was very pleased with the cleanup. They were very careful and made sure..."

"I'm never the guy to even fill out a survey but I had been overly..."

By Randy R.
Goldsboro, NC

"The men who installed the windows were very efficient and professional..."

By Janet G.
Goldsboro, NC

"Although I may pay a little more I trust this company to always give me..."
Featured North Carolina Cities:
Click to see why people hire us
Recent job requests for Dr. Energy Saver in NC:
Project Location: Pace Rd, Bailey, NC 27807
Comment: Have an older HVAC unit, and trying to minimize its use to save energy.
Project Location: Windbyrne Drive, Cary, NC 27513
Comment: We need the insulation in our crawl space redone - possibly the attic.
Project Location: Holly Springs Rd, Apex, NC 27539
Comment: Need insulation in attic
Project Location: NW 4th Street, Snow Hill, NC 28580
Comment: Old home restoration, no insulation whatever and i'm freezing which is of major concern.
Project Location: Tutor Stephens Rd, Holly Springs, NC 27540
Comment: I would like to get an estimate on getting this home insulated. This is an old farm house. I do not believe this home has any wall insulation.
Project Location: Wire Rd, Bunnlevel, NC 28323
Comment: Insulating attic before turning it into a bonus room. and saving energy
Project Location: Hawthorne Road, Wilmington, NC 28403
Search Request: dr. energy saver wilmington, nc
Comment: Attic insulation. Drafty house.
Project Location: Skyland Dr, Sylva, NC 28779
Comment: I would like to get a quote for you doing air sealing and insulation in my house.
Our Mission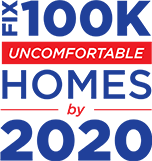 Homes Fixed
Testimonials
Nick Nason completed an insulation evaluation and upgrade at our condo last winter. As a result of his excellent work our heating costs so far this winter are 50% of what they were last winter at this time, despite much colder conditions. In addition to the financial savings the level of comfort has improved tremendously.
- Sergio in Kennebunk, ME
Rich and Eric were both caring and hard working individuals. I would recommend them to anyone. They treated me with respect and treated my house like it was their own.
- Frank in Connecticut
I chose Dr. Energy Saver over the other companies because I knew they'd really save me money.
- Edward in Edwardsville, IL