The Profitable Solution for Growing Your Insulation Business
Are you fed up with increasing competition from "Joe Blow and Go" contractors in your insulation business? Do you want to differentiate your services so you can dramatically reduce business you lose to competitors? Looking for a way to enter or move more of your business into the existing home market? Tired of waiting to get paid from your builder clients...and the cash flow problems this causes?
Dr. Energy Saver helps insulation contractors like you get into and dominate your local market for existing home energy assessments and installing energy retrofits. Home energy retrofit installations provide exciting and profitable growth opportunities for your business, and we can show you how you can quickly and profitably add more retrofit insulation work to your business.
Our dealers get proven systems and processes that allows them to identify, solve and provide solutions for homeowners' comfort issues. Our dealers learn how to perform and install the energy retrofit products that result in superior gross margins compared to traditional new construction insulation work. And our dealers get paid when the work is completed - normally 2-3 day installations!
Spray foam and fiber insulation contractors with annual revenues of $1.5 Million+ are typically well positioned for success with our program. 
Hear What Our Dealers Say About Us
An Innovative Lead Program for Insulation Contractors!
As an insulation contractor, your website needs to generate leads. We guarantee our dealers receive leads. And if we don't deliver, we don't get paid! Our dealers get complete website design, marketing and content management tools that drive ranking AND conversion into leads for air sealing, insulation, crawl space remediation, high energy bills and a long list of comfort problems that a well-positioned Insulation contractor with our training and sales skills can respond to and profit from.
Scale Your Sales with the Green Flow Sales Process!
Many owners of insulation contracting companies we speak with can't grow their businesses because they can't find and teach people how to sell profitable home energy retrofits. They struggle with recruiting, hiring and training sales people that can interact with homeowners so they understand how the work we do can benefit their health, comfort and reduce the cost of home ownership. Our 10 Step Green Flow sales process solves this issue! You get a complete, repeatable sales process, plus all the training needed to grow your sales force and your revenue.
Dealer Testimonials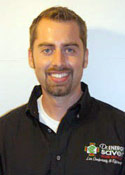 Josh Reed
Reed's Sprayfoam Insulation
"At the beginning of the year, our company faced one of its biggest challenges to date...a fire broke out at our home, burning our entire sprayfoam rig and all of our equipment. As I stood there and could do nothing but watch it burn, I remember feeling so helpless..." Read the whole testimonial »
Arin Hoptman
Banket Insulation
"I wanted to take a moment to thank you for the consideration and kindness that your team showed all of us at Blanket Insulation during training. I cannot say enough positive things about you and your team. Each one of them took time to personalize our experience which allowed us to feel comfortable. The valuable information that was given to us has already helped us in our day to day operations."
---
Exclusive Internet Leads for Your Services (our in house internet marketing team generated 240,000+ leads for our dealers in 2014!)
Proven Marketing Systems to get you into more homes
A Repeatable, Scalable, Sales Process That Works!
Proprietary Sales Software that allows your sales people to close at the kitchen table
Exclusive Products Available ONLY to Our Dealers
Energy City- Our World Class 40,000 sq. ft. Training Center dedicated to Home Performance
Comprehensive Training and On-going Support
What is the cost of our dealership?
It's pretty much FREE!
When you use all our marketing and sales systems, training and tools to sell and install a job, and buy the products you need anyway from us (at very competitive pricing due to our buying power). You Earn Rebates that Can Reduce Your Low Monthly Dealer Fee to ZERO $!
The Best Part - We're Not A Franchise!
We have a simple one page letter of agreement.
If you don't see value in being a part of the dealer network, you can leave at any time.
You don't have to give up your current company brand or identity to join our dealership.
Complete the interest form or contact Dave Iannone at 877-479-3637 x-7017 to see if you and your company are a good fit for the Dr. Energy Saver dealership opportunity.