Contact Us For
A Free Quote!
Our Dr. Energy Saver Dealers Serving New York
3657 Albany Post Road
Poughkeepsie, NY 12601
Expediant Environmental Solutions specializes in insulation upgrades,home energy audits and more. Learn how they can help make your home more comfortable and energy efficient year round!
11 Kimball Place
Mt Vernon, NY 10550
Dr. Energy Saver Westchester offers home owners in Westchester and Putnam Counties free estimates for a broad range of energy-saving services from insulation and duct sealing to replacement windows, water heaters, HVAC system upgrades and more. They service in and around: New Rochelle, Scarsdale, White Plains, Yonkers, Mount Vernon, and more.
865 County Road 6
Phelps, NY 14532
1700 Trumansburg Rd
Ithaca, NY 14850
204 Bass St
Liverpool, NY 13088
Halco specializes in renewable energy upgrades, but also offers a whole-house approach to improving your home's energy efficiency. They service the entire Finger Lakes area including: Pittsford, Fairport, Rochester, Webster, Elmira, Corning, Utica, Rome, Vestal, Penfield, Spencerport, Hilton, Ontario, and more!
2901 Route 17K
Bullville, NY 10915
Dr. Energy Saver of Hudson Valley specializes in energy saving solutions throughout Orange and Rockland County, New York. They offer home insulation, air sealing, duct sealing, water heaters and more. Take advantage of our free home energy evaluation and see how we can give you a more efficient, comfortable home!
33 South Ohioville Road
New Paltz, NY 12561
Global Dwelling can diagnose energy loss with their home energy audits. They provide home insulation, crawl space encapsulation, duct repair and sealing, air sealing and more. They serve many areas throughout New York, including Kingston, Saugerties, New Paltz, Hudson and nearby.
19 Emma St
Binghamton, NY 13905
Foam It Insulation provides energy evaluations, spray foam insulation, duct sealing, and weatherization services in the Binghamton area.
107 Monroe St
East Rochester, NY 14445
True Energy Solutions, Inc. is a certified home energy specialist in New York. They offer a full range of energy-saving solutions to help lower your monthly energy bill and keep your home comfortable.
75 Verdi St
Farmingdale, NY 11735
Dr Energy Saver Long Island by Green Homes Long Island is your local expert home energy company, providing high quality insulation, heating, and air conditioning services to make your Long Island home more comfortable and save you money.
We all understand the correlation between a low electric bill and properly-sealed windows and doors. Many homeowners in New York, however, continue to pay lofty electric bills because unwanted outdoor air seeps its way indoors during the winter and summer. This not only reduces the home's comfort level, but also wastes electricity and increases your electric bill.
Dr. Energy Saver's mission is to make home energy savings affordable and accessible to homeowners in New York. We will thoroughly inspect your home from "head to toe," looking for any areas that lose or waste energy. Choose from our dealers above or contact us today to get started 1-888-914-4171.
Energy Audit & Home Insulation
Having an energy audit performed on your home and following up with a series of energy-saving repairs brings multiple benefits: lower utility bills, increased comfort, improved "green" value, healthier indoor air quality, and protection from price increases for electricity and heating fuel.
Energy Audit

Air Leak Inspection
Thermal Scanning
Blower Door (Infiltrometer) Test
Detailed Explanation

Home Insulation


Air Sealing
Spray & Rigid Foam
Blown-in Cellulose
Replacement Windows
HVAC & Water Heater Repair or Replacement
We'll come to your home during a convenient time for you, and carefully review your heating or cooling system providing the appropriate repairs or if needed helping you choose an energy-efficient replacement unit which we will install for you.
Heating

Gas Furnace
Oil Burners
Electric Furnaces
Hot Water Heaters

Cooling

Central Air Conditioning
Ductless Air Conditioning
AC Repair & Installation
Ductwork Repair
Why New York Homeowners Choose Us
Dr. Energy Saver Dealers have been creating home energy solutions for years and have a track record of happy, satisfied homeowners who can see the difference in their lower energy bills and feel the difference in their more comfortable homes. The patented & proven solutions we offer for your home and the customer experience we provide has resulted in numerous industry & customer service awards. We treat your home as our own making the the needed changes to improve it.
Customer Reviews
By James C.
Falls Church, VA

"Dave McC was very thorough, especially in ensuring that everything worked..."

"Your survey does not have DC as one of the states for the address -- so I..."

"We started using HALCO within the last 5 years to open and close my..."

"Dave was thorough in his service & courteous in this manner. Would like to..."

"I am very happy with all the people I had contact with. thank you all"

"outstanding from start to finish"

"Everyone should get this inspection instead of relying on..."

"Very professional, friendly, and informative. No mess left behind."

"Outstanding workers, were 1st class, fun, hardworking"
Featured New York Cities:
Click to see why people hire us
Recent job requests for Dr. Energy Saver in NY:
Project Location: Macdonough St, Brooklyn, NY 11233
Comment: I would like to insulate my home in Brooklyn 2 family 3 floor townhouse
Project Location: Cameron Lane, Valley Stream, NY 11581
Search Request: home insulation contractor
Comment: Looking to put insulation in existing home
Project Location: Mapleshade Avenue, Pearl River, NY 10965
Comment: Old house. Some rooms have no insulation in the walls. I think there is attic access and would like a quote to insulate the walls.
Project Location: Lakeview Ave, Rockville Centre, NY 11570
Comment: I'm finishing basement and need to insulate
Project Location: JUNIPER RD, Port Washington, NY 11050
Search Request: spray foam insulation
Comment: ATTIC INSULATION HOUSE AND GARAGE
Project Location: Keats Ave, Hartsdale, NY 10530
Comment: I'm interest in receiving a quote to insulate my attic.
Project Location: Oxford St, Westbury, NY 11590
Search Request: insulation long island
Comment: My attic need insulating.
Project Location: Niami St Seaford, Seaford, NY 11738
Search Request: blown insulation contractors
Comment: Crawl space insulation
Project Location: Westland Drive, Glen Cove, NY 11542
Comment: Pipes freeze in winter. Door to crawl space needs repair. Air vents have to be closed. House does not maintain temperature in winter, especially on windy days.
Project Location: Willits Rd, Glen Cove, NY 11542
Search Request: spray foam contractors, glen cove, ny
Comment: Below grade (basement), 50' X 7'; walls are 4" steel studs with sheetrock
Project Location: Stewart Ave, Bethpage, NY 11714
Comment: Living and dining room and attic insulation.
Project Location: Crest Drive, Briarcliff Manor, NY 10510
Comment: The 4" rigid foam you use (super glo) for attic roof sealing . (1) Why is mounted below the roof rafter instead of mounting inside the rafter with 1" or 2" space between the insulation and the roof. (2) What is the effective reflective value of the Aluminum facing the roof and the abosrption of the Aluminum facing (3) What is the value of the Rigid foam (4) What is the approximte temparature drop between the roof and the attic
Project Location: Wilfred Blvd, Hicksville, NY 11801
Comment: The rooms and the kitchen is too cold in and we wish to look for the spray option for existing vinyl siding and bellow the wooden floor frame in the kitchen.
Project Location: White Rd, Putnam Valley, NY 10579
Comment: Attic insulation and venting.
Project Location: Heckscher Ave, Bay Shore, NY 11706
Search Request: attic insulation contractors
Comment: I would like to know the estimate for an attic insulation.
Our Mission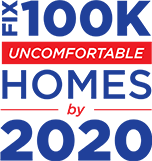 Homes Fixed
Testimonials
Nick Nason completed an insulation evaluation and upgrade at our condo last winter. As a result of his excellent work our heating costs so far this winter are 50% of what they were last winter at this time, despite much colder conditions. In addition to the financial savings the level of comfort has improved tremendously.
- Sergio in Kennebunk, ME
Rich and Eric were both caring and hard working individuals. I would recommend them to anyone. They treated me with respect and treated my house like it was their own.
- Frank in Connecticut
I chose Dr. Energy Saver over the other companies because I knew they'd really save me money.
- Edward in Edwardsville, IL